Kristoffer Ørum & Nilas Dumstrei (DK): Mundane Heroics
Friday 13.9.  15.00
Saturday 14.9.  10.00
Hapelähteen puisto | Snellmaninkatu 41, Kuopio
Accessible Event
The project Mundane Heroics brings together a group of young role players from Sweden, Denmark and Finland to create a series of live tableaus in public space. Tableaus based on altered household objects that have been painted, remodelled and combined by the participants, so that they seem at once familiar and strange. These objects are picked up, worn and used as props by the participants as they combine fantasy fiction with elements from their everyday lives. By performing exaggerated and strange versions of gestures taken from the multitudes of everyday tasks most of us perform daily, often without noticing, they become mundane heroes in a series of wordless heroic everyday tableaus in public space.
Mundane Heroics is combination of Live Action Role Playing, performance art and sculpture for young people. The project is organised by the artist Kristoffer Ørum, who has worked with LARP for more than a decade, and his co-designer Nilas Dumstrei in collaboration with Live Art Denmark.
Duration: 50 minutes.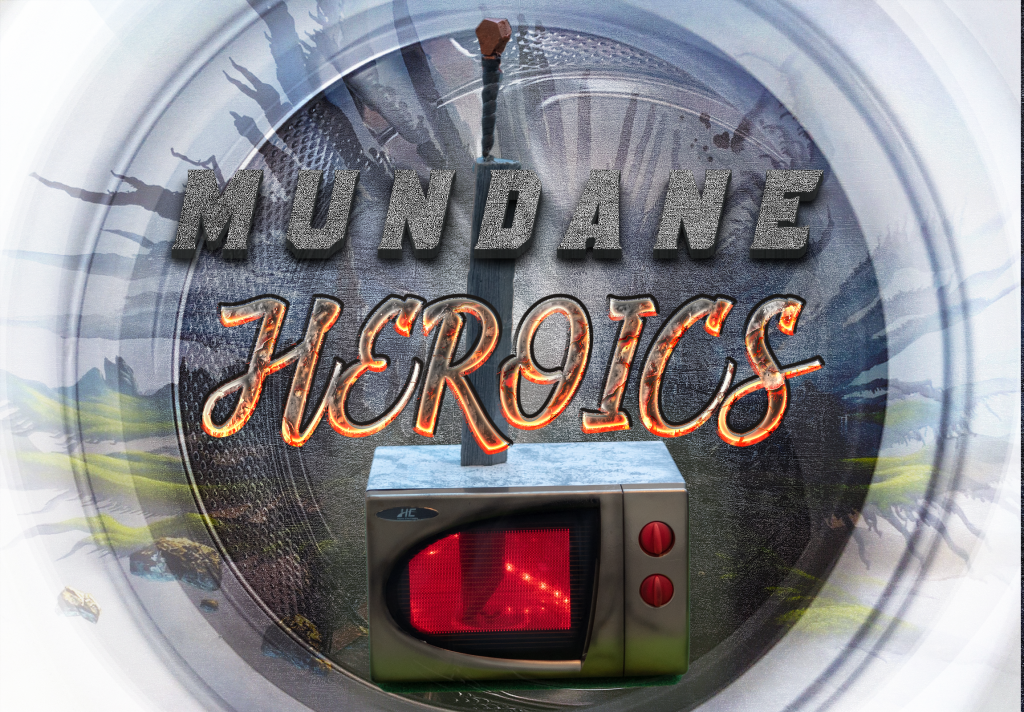 Kristoffer Ørum is an interdisciplinary artist, researcher and organiser based in Copenhagen, Denmark. He explores contemporary notions of the digital every day, how narratives of lived life are circulated, and what that circulation means for the ways in which we live our daily lives. His work has been shown in established institutions, such as MUSA Museum auf Abruf in Vienna and SESI Cultural Centre in Sao Paulo as well as in artist-run spaces like Flux Factory in New York and in projects on the internet and social networks. He holds dual MA degrees in fine art from The Royal Danish Academy of Art and Goldsmiths College, London. He has served as a professor at Funen academy of Art and artistic researcher at Uncertain Archives, University of Copenhagen.
Nilas Dumstrei is based in Copenhagen, Denmark. In a continuing investigation the artist looks at textural and material notions of participation and the connected psychology and general behaviour. The artist uses LARP methodology (live-action-roleplay) and considers sculptural processes through a collaborative art-based practice.  The artist engages an audience as a author and performer of temporary spaces for embodying alternate reality-constructions and multiple fantasies.  Among other the artist has created several installations and participatory experiences at numerous festivals as Black Box Copenhagen or The Smoke, and he has showcased his work at different exhibition venues around the Nordic art scene.
The piece is supported by The Alfred Kordelin Foundation, Nordic Culture Point and Nordic Culture Fund.