Workshop in Finnish: Kehofiktiot
---
Where
VB-valokuvakeskus, kokoustila
Kuninkaankatu 14–16
70100 Kuopio
---
Writing workshop is facilitated by artist Teo Ala-Ruona. The workshop is aimed at queer people over the age of 16.
The workshop focuses on writing bodily speculative fiction. We explore how writing can change, shape and manipulate one's experience of oneself and one's body. We seek pleasure from writing and expressing our own desires and needs. By writing, how can we create for ourselves such bodily realities, sensations, forms and characters that we wish we could experience? In the workshop, various exercises will be done, and experiences of writing the texts created as a result will be shared. The workshop is facilitated by the artist Teo Ala-Ruona.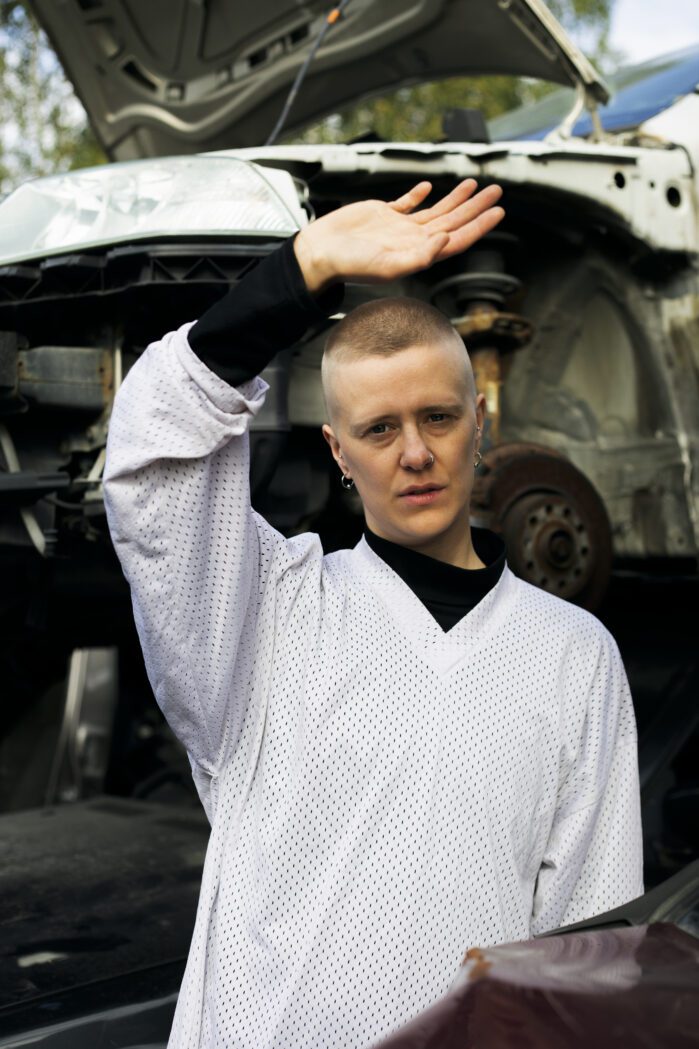 Teo Ala-Ruona is a Finnish performance artist, whose work has recently been shown in The Institute of Contemporary Arts in London, VEGA|ARTS in Copenhagen, HAM Art Museum in Helsinki, Baltic Circle -festival in Helsinki and Gas-gallery in Los Angeles. Recently he participated in an artist residency in FABRIKKEN for Art and Design in Copenhagen. Ala-Ruona's work focuses on speculative fiction in forms of performances that combine somatofictional practices, movement and various vocal techniques. He explores topics of sex, queer ecology, toxicity and gender. By using his own body as a site for the various speculative stories to take place, he experiments with how, through fiction, he can transform himself, as well as the perspectives from which others look at his body.
The workshop is organized in the framework of the Future DiverCities 2 project, co-funded by the Creative Europe Programme of the European Union.